Stop Chasing Rainbows And Start Chasing Your Dreams
Hi there friends, today I want to discuss a myth that we have been told all of our lives about chasing rainbows.
I am not sure about you but I have always been told that there is gold at the end of a rainbow.
Turns out that's not how it really is. You may not agree with me at this point but allow me to explain.
How many times have you purchased a lottery ticket in hopes that you will become an overnight success?
Or better yet, how many times have you paid for the next best thing on the internet only to find out that it was not all that?
You see where I am going with this. If we keep believing that there is gold at the end of the rainbow we will waste a lot of time and energy on things that are not our focus.
No matter how many rainbows you chase you will never get to the gold.
Stop Chasing Rainbows
Recently I realized that I have been chasing rainbows.
What I mean is, I have been trying so hard to make something work that I have been bouncing around trying different things instead of sticking to what I know.
And what I found out is, that I have been wasting time and energy on things that will not get me to my goal.
There seem to be a lot of so-called experts in every field today but all they really have is a rainbow.
It works for them because they are selling the rainbow however, it never really works out for you.
That is where the dreams come into the story.
Start Chasing Your Dreams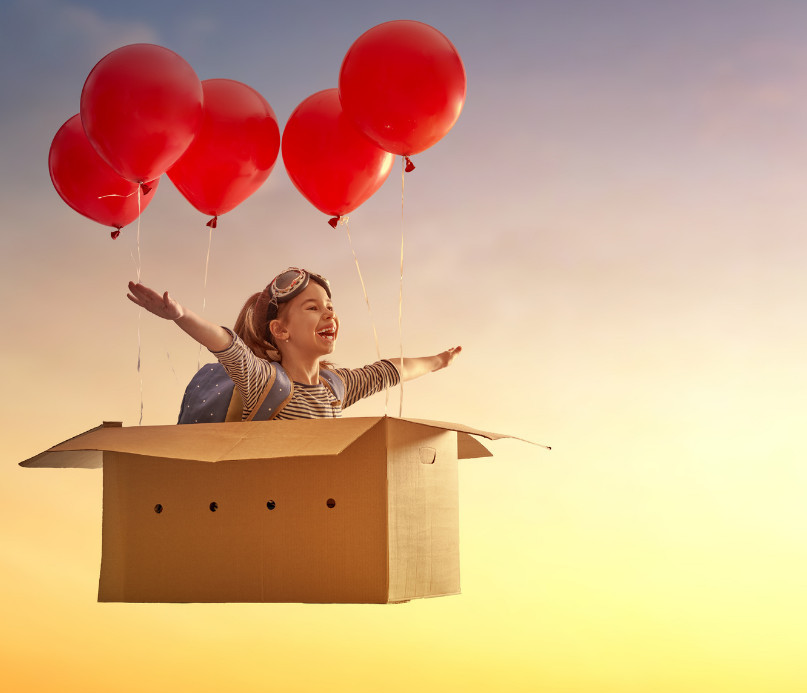 I have found out that there is a difference between rainbows and dreams.
While rainbows might be a myth, A dream is a succession of images, ideas, emotions, and sensations that come about while setting goals. While this may not be the true meaning of a dream it does make sense if you follow the path that a dream will set you on. Dreams really can come true. However, they don't come without work.
By setting your dreams into realistic goals you can have your dreams come true. But, again you must work on your goals every day and avoid the rainbows.
Setting Goals
Goal setting may be hard to fathom if you have never tried to put your goals in writing. So, perhaps a little persuasion might help.
Goals are broken down into short-term goals and long-term goals. Both are very important and need to work together for goal success.
So let's start with a long-term goal and break it into short-term goals so that you can see how to reach the long-term goal.
For example, If you have a goal to make $100,000 this year. how would you break it down into a realistic obtainable goal? If you break down the long-term goal into small pieces it will make your goal seem more attainable.
If you break your $100,000 goal into months you would need to earn $8333 per month or $1923 per week which comes out to $274 per day.
Now you can see in my example $100,000 seems to be a little easier to reach. $274 is easier to earn than your end goal. You can use this same formula on any goal that you set.
By breaking down your large tasks or goals into smaller chunks will help you to achieve your goals.
Moral Of The Story
I don't know who needed to read this today. I woke up with it on my mind.
Which means God was trying to tell me something.
If you are not focused on your dreams you will never succeed. So stop chasing rainbows and turn your dreams into goals and stay focused.
Let your inner child loose and never grow up. You can be whatever you want to be.
Well, that is all for today I want to thank you for reading and I hope I was able to leave something for you.
I almost forgot if you are interested in knowing one of the ways I earn a living online keep reading a little further.
My special offer to you is also down below.

By for now, look for other articles to come soon.
Chuck
If you have any experience that you would like to share or want to leave a comment or a question.
Leave them below and I will certainly get back in a timely manner.
Check out my other blogs: Integrity Property Acquisitions, and Help Baby Your Baby Fall Asleep
How I Successfully Earn a Living From Home
Making money online with traffic from search engines like Google, Bing, and Yahoo is completely free.
I have tried many ways to work from home over the years and I finally found the best way and I want to share with you this opportunity.
Affiliate marketing is not only satisfying, but it is also easy to learn and the traffic to your website is free via search engines.
The starter program for affiliate marketing is free and only $49 a month to continue your training. Not only will you learn how to build a website, but you will also learn how to turn that website into years of passive income.
As a result, you could be earning an income from your website for years and years to come.
Special Bonus
Wealthy Affiliate is a great way to start earning online. Join the starter program for free.
You can come back here to my site and yell at me if you don't like it (seriously). And did I mention it was free? Upon joining, I will make sure to get in touch with you within the first hour.
I want you to make me one promise however if you do join…that you will set-up your account.
It is simple and you will be walked through it upon joining WA. When you join your FREE Starter Account,
I am going to offer you a bonus if you do decide to become a PREMIUM member in the first 7 days (including a 59% discount).
When you create your account at Wealthy Affiliate, I will be personally contacting you on your profile with my "hello" and some more information about WA, how to get help from me, and how to claim your bonus.
Trust me, this is going to be some AWESOME stuff You will never know what you have been missing all of these years until you step foot inside of Wealthy Affiliate.
Thanks for reading I hope this article helped someone besides me. Stay positive and focused and let no one or anything get in your way of success.